"

So, my big brother was playing guitar and I figured I'd try it too." - Stevie Ray Vaughan
Accolades
MidWest Coast, Emily and Dan, has been described as a having a sweet, soulful sound .  
This couple writes, composes, arranges, and records all of their own music in their studio in Ashland City , Tennessee.
Emily is a skilled and playful vocalist while Dan comes with a Vancouver Music Education, Classical guitarist turned lightning handed blues player.  The two putting the creative energies together has allowed their unique sound to come alive.
"

Full bodied guitars with spicy electric licks. Smokey vocals. Sweet harmonies. Playful percussion. A zero calorie treat guaranteed to satisfy your senses! Sounds to warm your soul! Hand crafted original songs await!" - The Best Part of waking up might not be folgers anymore!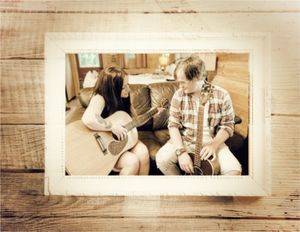 One Of our Favorite Tracks!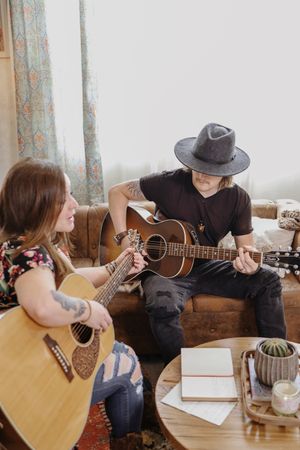 Photo Journal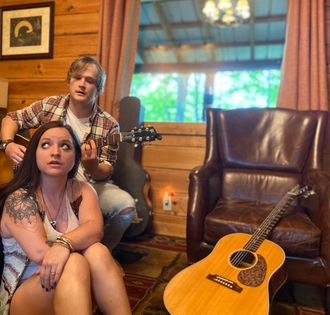 A 90 second overview of bringing a song to life!