Once upon a time, Dan and Emily decided they wanted to escape to a small town and seek adventure out in the mountains.  Now Tennessee has plenty small towns, rolling hills and greens all around, Pigeon Forge is quite popular, Dollywood, sounds magical right? The Great Smoky Mountains!  Hmmm.... too many tourists! We live in Nashville!  We didn't know years ago when we came here to chase this music saga we'd be fighting bachelorette parties and hot tubs on wheels on a Saturday night when we wanted to go out.  Nashville has become a huge tourist spot- "Nashville leads Tennessee Tourism with $7 BILLION IN VISITOR SPENDING!" 
When Emily first decided to go to Nashville, she was looking for a place to go that would be less than a 12 hour drive, in much of the same fashion, Emily and Dan looked at the map, and found just past Gatlinburg, just over the North Carolina border, and a mere 198 miles away.   Now, nobody wants to go to the mountains and stay in a hotel.  The two were able to find a place where you could rent a cabin with a view, away from society, and so close to the clouds you could almost touch them.   
It was Emily's 31st birthday, the foliage was changing, the crisp bite was in the air, the adventure was just about to begin. 
They got up early in the morning, packed a few guitars and a bag of clothes and headed for the mountains.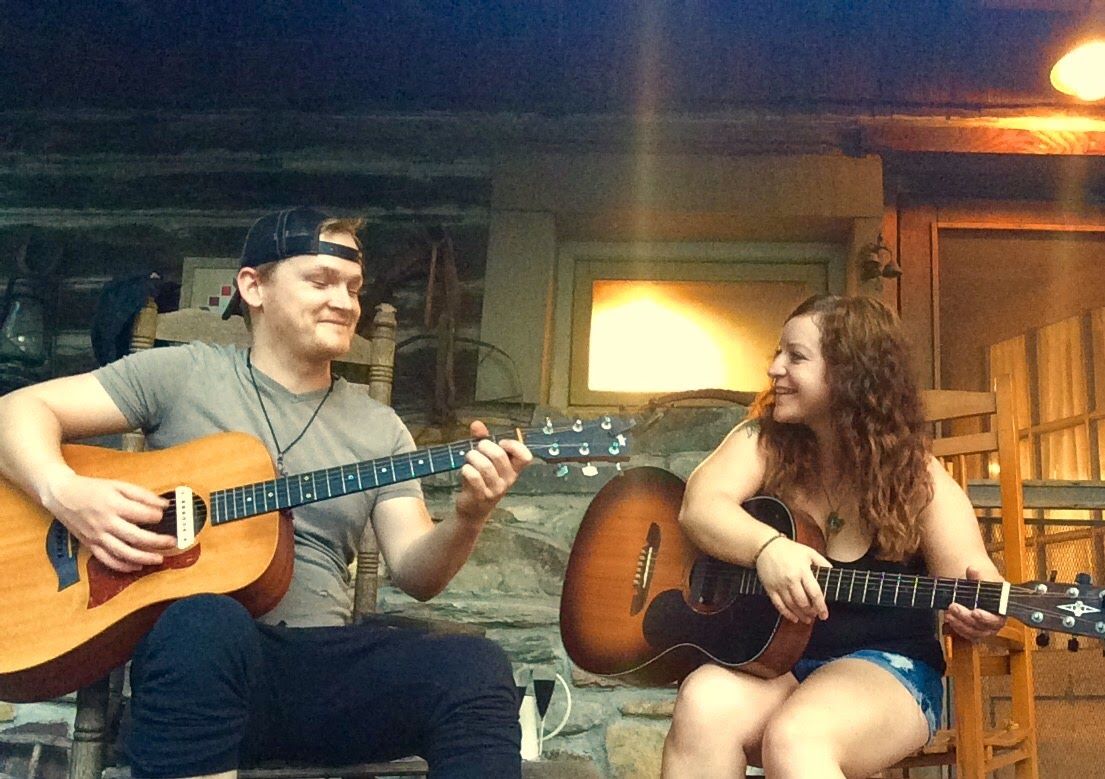 Hours later, noon eastern time, they arrived at the cabin, sat on the porch and breathed in the fresh air. It was lighter here.  The mountains have a certain peace and calm about them.   Hunkered down and tucked away, " Carolina time moves a little slower, Carolina time brings us a little closer, lets stay here, just a little while longer, say goodbye city life, we're on Carolina Time".
And so it began.  The refuge was found.  North Carolina was the new place to escape.  
Dan and Emily left feeling refreshed and inspired.  Dan and Emily couldn't wait to go back.  And they did.  The Carolina Sessions were born from these adventures.  We can't wait to share the stories and the songs.