Be a recording artist they said! It's going to be great they said!  Wait a minute, how much is it to record in a music row studio? Um... see sir, we are just getting started, so in order to pay for all that we'd need to sell all of our gear that we use to make music with in the first place.
SO that is where Dan's mad skills come into play.  Did you know that Dan went to school in Vancouver for audio engineering?  With his knowledge of instrumentation, technology , sound treatment etc.  we were able to build a home studio, get the gear, and have the ability to record, produce and engineer our very own recording sessions.  
We have recorded in Nashville Tennessee for almost 3 years now!  We have built studios in East Nashville, Milwaukee and now Hendersonville.  We used walk in closet as a vocal booth, we moved our studio to our living room, we've built our own wood treatment panels even!  
We are now our own small record label, Voodoo Ranger Records!  
Work hard, Work for yourself, put in the work and get things done. 
We are constantly adding new tools toys and gear to make our sound even better.
We are fortunate we have the talent and ability to record in our own studio.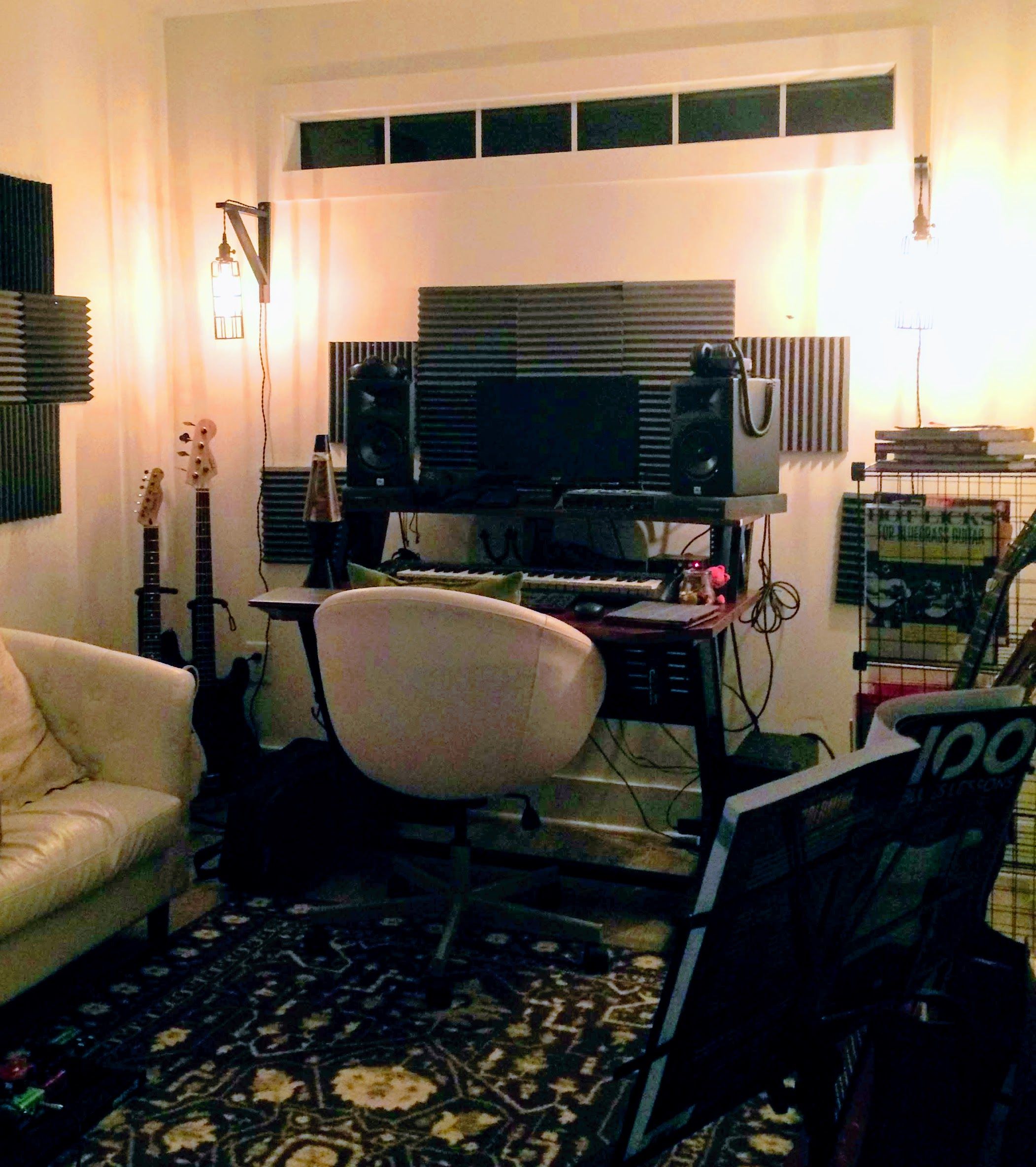 Here's a few links you should check out, Dan is quite the composer! 
Avant Garde in D Minor by Dan Evans
Alone Tonight by Emily Frances, Instrumentation by Dan B Evans