Truth Be Told....
This is an essay.  A friend who shall remain unnamed, had to write a paper on music appreciation, a concert experience.  It was a sensory writing exercise for her, but she said she didn't have time to write it .  I wrote this, accepted payment in form of a burrito bowl and an energy drink.  This is an essay, this is a tale of an Eric Church Concert....
*Fun Fact! Emily and Dan both will attest to a "moment they knew there was a spark" - involves playing "Smoke a Little Smoke" and discovering they were mutual fans of the Chief, Mr. Eric Church.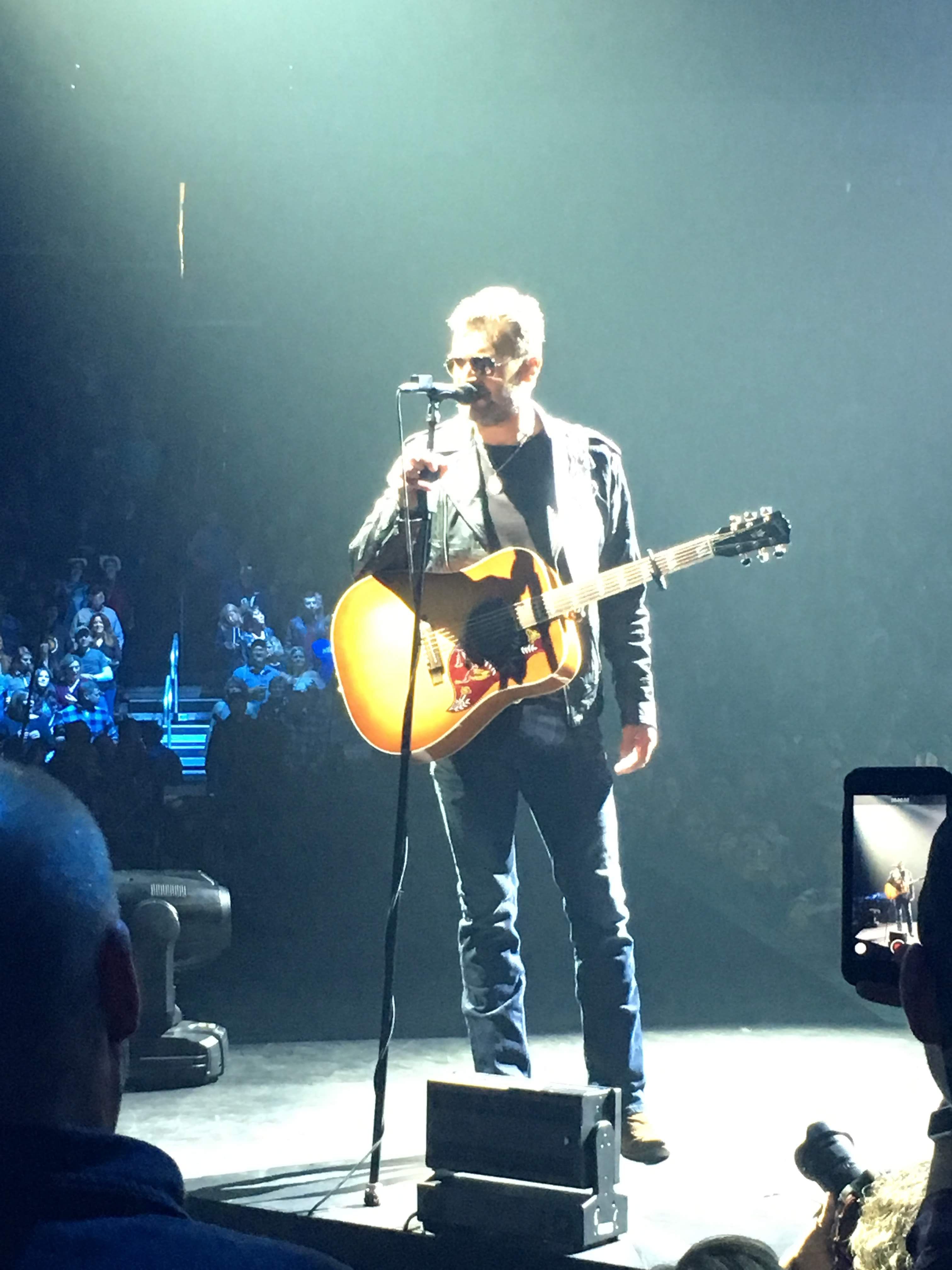 The 
crowd rumbling softly, the lights brightly shine in the arena, music plays 
softly over the loud speakers, the stage - empty, the show is about to begin. 
The lights go out. The people are buzzing, cheering, chanting "Eric Eric Eric". 
"Hallelujah, hallelujah, hallelujah, hallelujah", it's Good Friday, and we may 
not be in church, but we are celebrating the music of Eric Church.  One event, 
one man, two sets, and a twenty minute intermission.  The energy was high, the 
fans screaming and singing, every person was on their feet experiencing a real 
rocking country concert. Eric Church is an outlaw country music 
singer/songwriter and recording artist, the performance named the "Holding My 
Own Tour". 
He 
sets the tone of the opening with the crowd anxiously awaiting the star of the 
show.  Finally, a spotlight lights up as smoke clears and he sings a cover of 
"Hallelujah" in memory of Leonard Cohen.  The artist is alone on the stage, 
playing a dark hummingbird acoustic guitar, strumming and singing into one 
solitary microphone. 
The 
next set of songs is opened with the full band appearing on stage,a striking 
drum solo followed by a spoken word style intro .  The band was comprised of 
multiple string instruments including guitar, banjo, and fiddle.  The percussion 
section was a lone drummer on a drum kit with a kick drum, snare, cymbals and 
rack toms.  A basic five piece band set up comprised the base of the 
performance. One 
back up singer, JoAnna Cotten provided vocal harmonies in pieces creating a 
dynamic as her vocal crescendo with "That's Damn Rock And Roll", for example in 
this piece she uses a temporary rubato, while in "Kill A Word" she uses 
monophony.  
Following 
a fifteen minute intermission, once again the crowd roared in excitement as a 
distinct and recognizable guitar solo introducing a tribute to a country music 
legend, Merle Haggard.  The Chief proposed a toast to the fallen star, the crowd 
raised their glasses and sang in the chorus in unison, the energy of the crowd 
was flowing through the arena rampantly.  Hoots, Hollers, Screams and cheers erupt.
Boots stomp in sync with drummer Craig.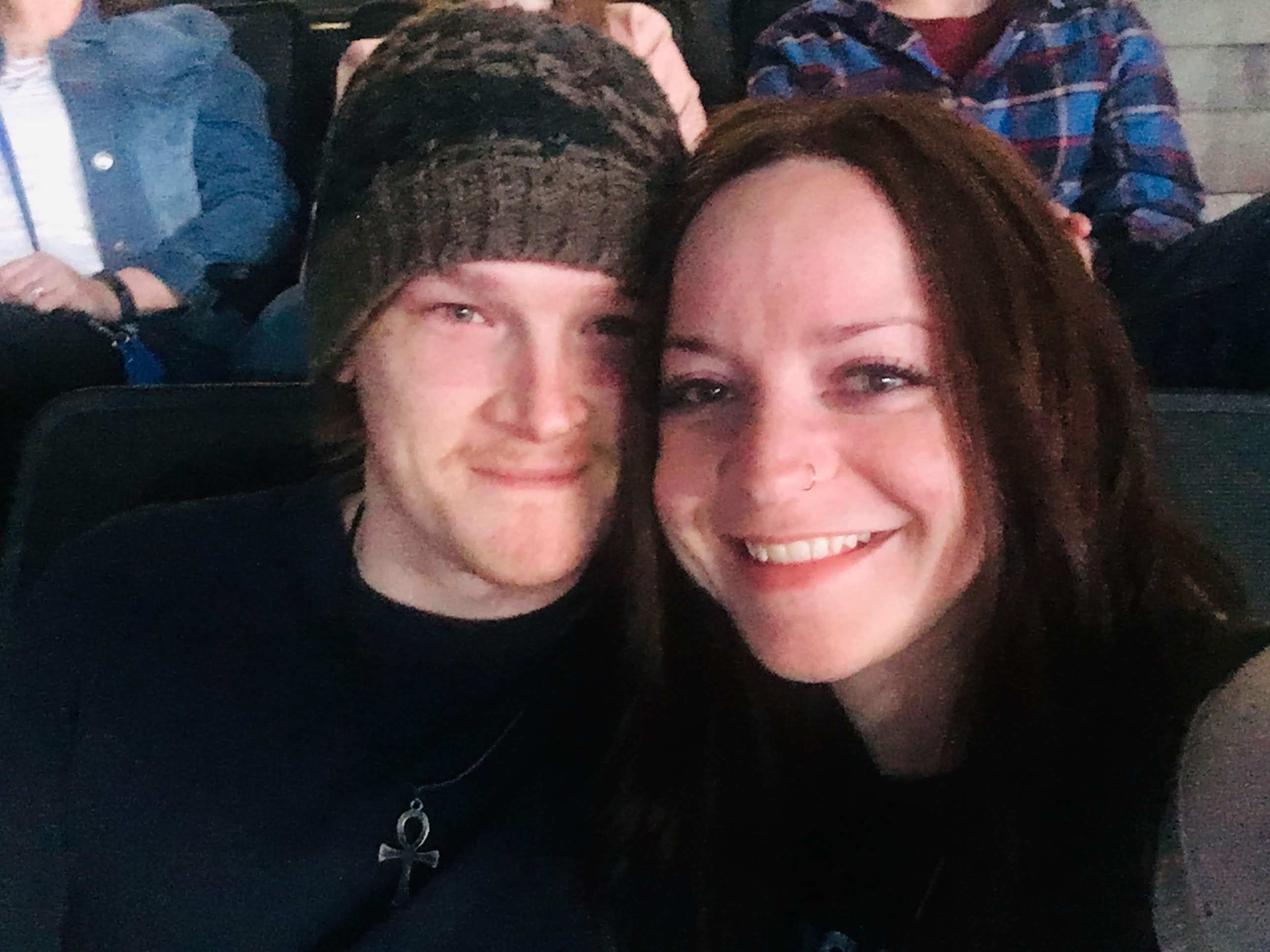 He 
closes the set with a medley inspired by Bruce Springsteen and tells a tale of 
his first concert experience, the artist takes the audience to a place where he 
was as a seventeen year old boy.  The lyric "funny how a melody can sound like a 
memory" sets the mood for the song. He 
states, " I had a melody connected self with a memory that night. I'm going to 
connect a melody and a memory right now" and he goes into the song he heard at 
his first concert creating a medley of songs from his original "Springsteen" and 
Bruce Springsteen's "Thunder Road" . 
   
As a fan of not only country music but a fan of Eric Church and the artist he is 
this concert held my attention, I was on the edge of my seat  Eric Church 
ensured his eager fans got the performance they paid for by playing over three 
hours, opening and closing for himself, playing songs off of every album he as 
ever written and sang songs that were unreleased to the public and a few cover 
songs that would appeal to just about everybody.  This was a simple set up , no 
frills concert that proved you don't need flashy signs, pyrotecnics, dancers and 
gimmicks to give people a live concert experience.  Listening to the album 
versions of the songs versus listening in person allowed for a greater 
connection to the music and the emotions the songs evoked.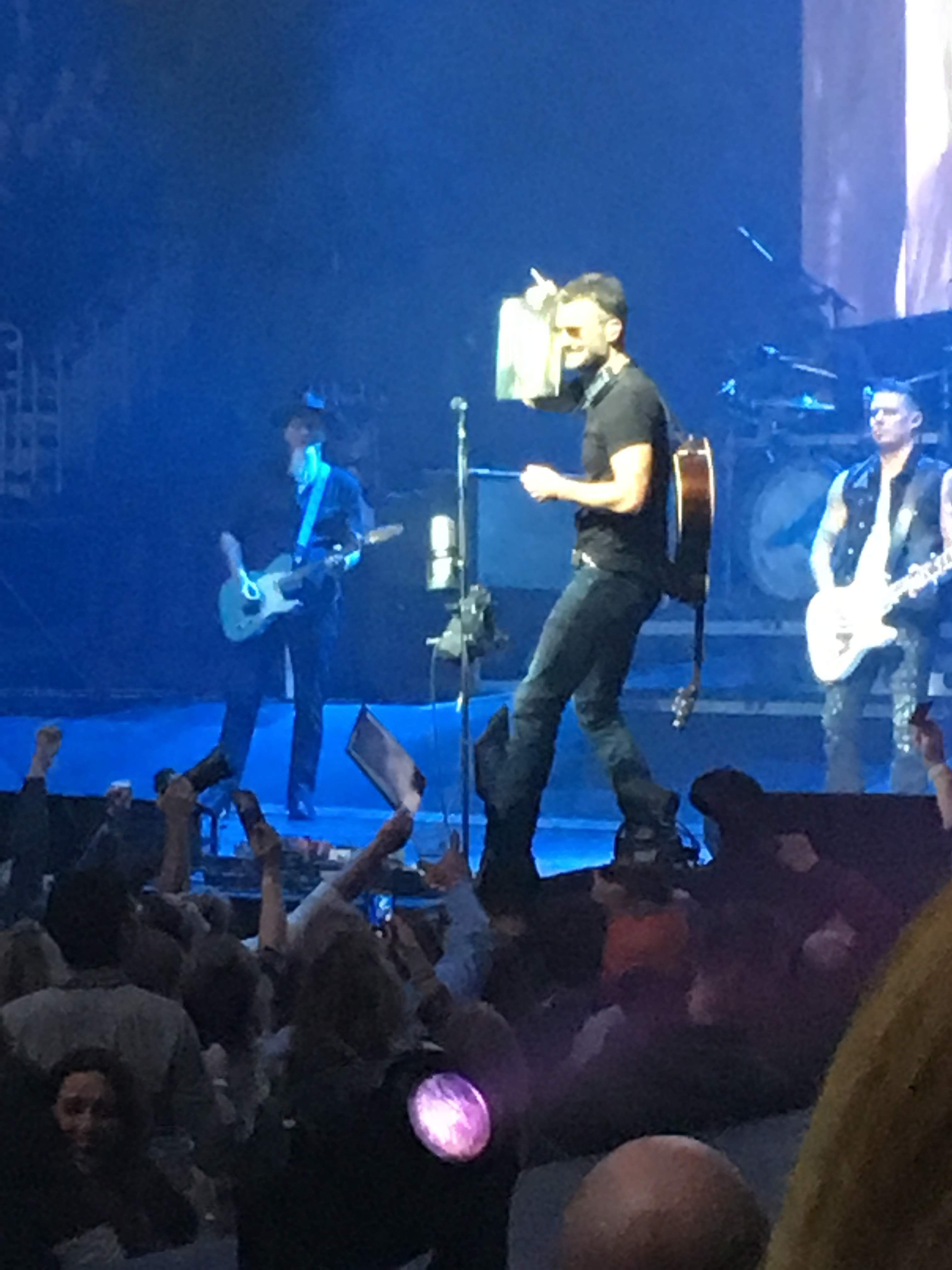 Exceeding 
all expectations, this concert was the epitome of why fans and music lovers 
attend concerts.   Hearing lyrics and a beat that can take you to a place, 
whether that place is a distant memory or a far out dream or a place of comfort 
is the connection of what we hear and what we feel.  Live music is a gift and 
something that we all can appreciate.
...............
"I just want to play shows," says Church. "Politics' job is to divide — that's how you win elections.
Those things that unite us are music and sports. The times when, whether you're a Democrat or Republican or whatever, you throw your arm around the person next to you."
And when his own tour comes to pass, that's what he's looking forward to most. He'll play the song "Holdin' My Own," during which, as always, he'll see his fans all put their arms around one another. "We become one," says Church. "We need that. I need that."
this blog was written by emily frances evans , singer, songwriter, lover of music and of course eric church
#midwestcoastband #ericchurch #musicappreciation