Emily felt like a walking, talking, living breathing country song...
You've heard about that one girl, born in a small town, grew up with a single mom, went to the catholic school, always playing with the hair brush pretending it was a microphone.  One day that little girl is all grown up.  It would seem as if over night, a young lady lands in a city where she is a stranger to everyone. She doesn't know the land, she has a job, not a great one but makes enough to make ends meet.  You know, that one kid who was always obsessed with music, who was in show choir and always dreamed about going places?  That kid could be you, that could have been Eric Church, a real Mister Misunderstood,  maybe someone you know.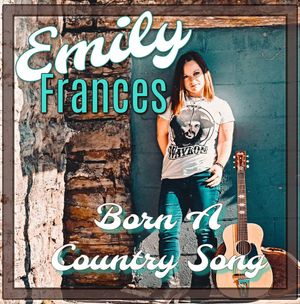 What if you know someone who had the big dreams and aspirations and decided to go for a sensible job, be an adult, become a banker, have a stable job. I bet that person has a drum kit in the garage.  Maybe the neighbor sings in church choir and pretends they are on a stage somewhere with bright lights and a big crowd.
This is what " Born A Country Song" is all about.  Man I just got divorced, I got in a car accident, I am picking up extra shifts at the diner, I got drunk and loud on a Saturday morning (yes that does say morning) .  Not saying these are all things I have experienced, I know someone else has.  Honestly , well yeah I have had all of the above! And why I always joked that I was Born A Country Song!  Who has ever felt like they are a walking talking breathing country song?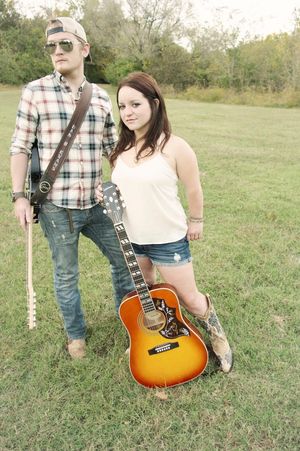 Shit happens.  I was robbed by a day hooker at a laundry mat in North Nashville one time.  My ex boyfriend stole my dog, my guitar, and tried to steal my songs.  I split from the first husband, kept the car and took off!  
Some of the greatest songs are the most real songs.  Real songs are hardest to write because the truth hurts.  
Dolly Parton says, "Find out who you are and do it on purpose".   I have found I have been happiest after owning who I am.  I wanted to write this song because it is an honest reflection on life.  Writing a song like this is also scary, some would call it ballsy.  Being a songwriter you have to be vulnerable, at the same time skin as thick as one as an armadillo.  What if people don't like it? Then people don't like it. But I do. That is a risk I'm willing to take.

"you get more attention by burning down the barn than taking out the trash". - ray wylie hubbard
Dan had stopped by my place on Music Row one day, I was working on this song.  He looked at my lyrics, heard me strumming and instantly was intrigued with the story.
  I started writing it my second trip to Nashville, which was many moons ago.  I had the idea in my head to write a song about how my mom went to Nashville.  My mom told me about a trip she took on a bus to Nashville Tennessee with a cassette tape in hand,eager to bring a song she wrote to Music City.  Things didn't work out, she didn't stay in Nashville very long.  They say Nashville is a five year town, or is it ten year?  Recently in an interview with Curb Records Representative that aired on NSAI's coffee talk,  they talked about how ten thousand songwriters a year maybe more more to Nashville.  Within two years, 2 % of those people are still in Nashville.  Dan and I finally finished this song about six months ago. 
Songs can be like pieces of art, and if the art work isn't just right you keep working on it.  Dan and I spent hours some days trying to figure out what it was missing lyrically.  One songwriter I adore, Ray Wylie Hubbard has a few songs in the format of no chorus. Thanks Ray, you showed us we don't need a chorus! And it clicked!    7 years later, the song is born! 
I'm very proud of this song.  It's long, it's unconventional, the music the musicians on the track ( Dan Evans, Chase Barrett, Darryl ) brought the story to life musically and I just can't even.  I love "Born A Country Song".  I hope you do too, if not make sure to tell your friends, if something is awful and on the TikTok , you show your friends right?  I'll be getting social media lessons from my 13 year old niece in the near future.  
"Born A Country Song", it's about me, it's about you, it's about going for something because you can.  
- emily 
singer, songwriter, vocalist MidWest Coast
Check out the tune! Click the album cover below!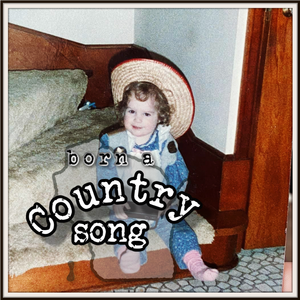 #bornacountrysong #nashvillesinger #nsai #songwriting #truth #newmusic #indieartist #midwestcoast #midwestcoastband